Automatic Metal Mouse Trap-Coating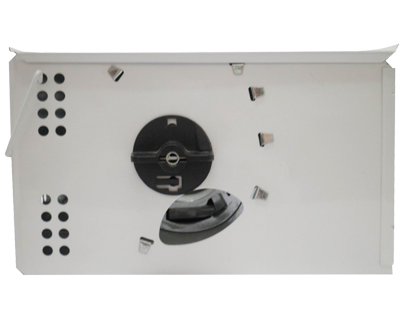 ITEM NUMBER
LE006-SBC
MATERIAL
GALVANIZED
DESCRIPTION
Size:9.25"L*7"W*5.5"H
1. Simple to use – simply wind the mechanism and position the trap
2. Two entry points for added catch-ability.
3. Clear plastic inspection window in lid
4. Extra ventilation points to reduce stress to captured mice e Multi-catch traps are often used by professional pest control operatives in areas where they cannot use poisons or conventional traps, or to monitor activity.
5. The Pest-Stop Automatic Mouse Trap has a clockwork action, which once set can catch up to 15 mice.
PACK
12 PCS
APPLICATIONS
1. Wind the trap 8 to 10 half (180 degree) turns. Trap is properly set
2. Place the ketch all 1 1/2"to2"parallel to the wall or set perpendicular to a wall in a space where mice are known to travel
3. Mice will run along the wall then naturally want to enter the hole in the automatic mouse trap. Triggering the trap.
4. Simply slide back the top lid, pull up the end plate and dispose of the mice.
COLOR
RED, BLACK, WHITE ETC.
https://www.life-mouse.com/wp-content/uploads/2018/03/AM-MT006-6.png
376
409
admin
https://www.life-mouse.com/wp-content/uploads/2018/04/LIFE-INC-1.png
admin
2018-07-16 01:26:57
2018-07-20 10:15:11
Automatic Metal Mouse Trap-Coating